TD Ameritrade has a long history of pioneering new technology in retail trading and investing. From introducing trades via touch-tone phone to offering trading services over the internet, the Omaha-based company is committed to getting powerful tools and information into the hands of self-directed investors and independent registered investment advisors.
Today TD Ameritrade handles more than 12 million client accounts that total over $1 trillion in assets. Behind the scenes, nearly 10,000 employees help people make more informed investment decisions. This continuous innovation demands a tightly connected workforce that can pivot quickly to stay ahead of industry trends.
Which is why in 2018, TD Ameritrade's leadership announced plans to develop a new digital workplace that would allow employees to access information and software tools anytime, anywhere. TD Ameritrade chose Slack as the central hub of this new initiative. "We're a very communication-centric company so we looked for a tool that would foster rich interactions across our organization," says Vijay Sankaran, the former CIO at TD Ameritrade.
The company had considered other collaboration platforms, including one that came bundled with its software suite, but it ultimately landed on Slack because of its easy-to-use interface, customizable security options and mobile availability. Slack also worked with TD Ameritrade's existing software tools, including Office 365 and Cisco Webex Meetings. "We needed a solution that facilitated communication and information sharing and would integrate with our other software systems," Sankaran says. "Slack provided that at an enterprise scale."
"We needed a solution that facilitated communication and information sharing and would integrate with our other software systems. Slack provided that at an enterprise scale."
Moving from inbox silos to open channels
Prior to the digital workplace initiative, TD Ameritrade relied primarily on email to share information throughout its corporate workforce as well as its branch network across the U.S. But this created a problem: Employees' access to information depended on who they knew and how well they knew the organization, according to Kim Hillyer, the managing director of corporate communications at TD Ameritrade. "Our hypothesis with the digital workplace was that it shouldn't have to be that way, that anybody in the organization should be able to get the information they need to do their job at the time they need it," she says.
Slack channels, digital spaces for sharing information and files, cut through information silos by making company knowledge available across the organization, according to Neal Obermeyer, a senior manager of internal communications, channel effectiveness and the digital workplace. "By moving communication to public channels, we removed the subjectivity of sharing information so internal knowledge could scale as needed," he says.
The shift from email to channel-based communication had a widespread effect. Within six months of launch, TD Ameritrade decreased emails by 30%—and email usage has continued to decline ever since. Communication in Slack, on the other hand, has been on an upward trajectory. In the first year of the initial rollout, TD Ameritrade employees sent about 6 million Slack messages. Fast-forward to April 2020, when employees sent more than 10 million messages in that month alone, signaling a significant shift in the company's information-sharing culture.
Not only has Slack reduced email, it's also improved engagement. Before Slack, the retail business segment's organization-wide emails had a 50% readership rate. But in the transition to Slack, the department moved internal communications to the #announcements-retail channel, which has a readership rate of 99%. "In every case where we have an analogous situation between a channel and distributed emails, Slack readership far outperforms email," Obermeyer says. It's also unlocked information companywide. Previously, a benefit email from HR would initiate a loop of repetitive questions. "Now someone can ask right in Slack, and the answer immediately scales to 10,000 people," he says.
"In every case where we have an analogous situation between a channel and distributed emails, Slack readership far outperforms email."
Teams turn to Slack to drive new initiatives and efficiencies
With Slack established as the company's collaboration platform, TD Ameritrade's leadership team has leveraged it to roll out new initiatives and introduce efficiencies.
Managing new initiatives with Slack channels
Shortly after Charles Schwab announced in November 2019 that it would acquire TD Ameritrade, the #dealupdates channel followed. For something as important as a company merger, it's imperative to provide a steady stream of accurate information, according to Hillyer. "The channel provides a single source of truth for how we're approaching the transition, what decisions have been made and how those will impact our employees," she says.
Beyond organizational news, TD Ameritrade also relies on Slack to communicate and execute large-scale technology initiatives. When Justin Valente, the company's director of messaging, mobile and collaboration engineering, introduced a "bring your own device" model to enable anytime-anywhere access for employees, he relied on Slack to transition 4,000 employees from company phones to their own. His team helped employees change phone plans, update their numbers and sign up for a monthly stipend, all via Slack channels. "There were so many moving parts, but it was all successfully handled in Slack without a single email," Valente says.
BetterBot creates companywide efficiencies
Many of TD Ameritrade's large-scale initiatives require ongoing employee support. While Valente's team had largely moved away from support phone lines to channels, he recognized that many employee questions were repetitive. So his team uses BetterBot, a custom Slack app, to source fast, automated answers, saving everyone time.
Programmed to understand natural language, BetterBot can identify and answer frequently asked questions, reset passwords, provide instructions and walk users through a new process. A 🤖 emoji reaction means it's responding, and a ✅ indicates a resolution. If the bot can't help, it loops in the support team. Today BetterBot answers about 2,500 support questions per week. "The bot surfaces those routine solutions and prevents folks from getting caught in a support queue," Obermeyer says. "That frees up our resources to focus on tougher challenges and solutions that require specialized knowledge."
Slack has also compressed the timeline for TD Ameritrade's quarterly earnings process. Once a three-week marathon event, earnings preparation is now handled with a few 30-minute meetings. All the legwork is conducted ahead of time in two channels: #team-prep-earnings, where team members collaborate on key documents, and #team-earnings, for sharing drafts with the senior leadership team. "Slack really transformed our approach," Hillyer says. "We went from three weeks where we focused on nothing but quarterly earnings to a few meetings before the big day. The process showed us how we can use Slack to align people quickly."
"Slack really transformed our approach. We went from three weeks where we focused on nothing but quarterly earnings to a few meetings before the big day. The process showed us how we can use Slack to align people quickly."
TD Ameritrade transitions staff to remote work in 10 days with Slack
In March 2020, TD Ameritrade's digital workplace was put to the ultimate test with the Covid-19 pandemic. Before the outbreak, about 15% of employees worked remotely on any given day. Within the span of 10 days, that number jumped to nearly 100%.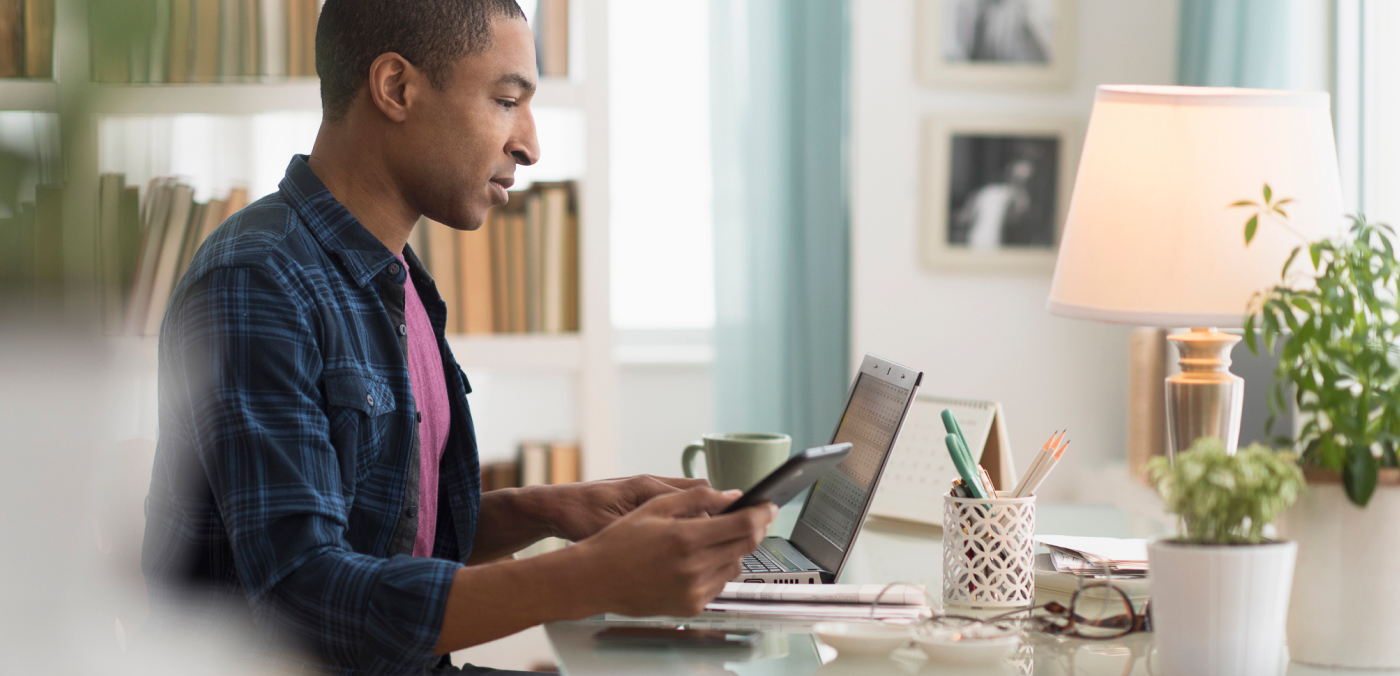 A small team of cross-functional employees from communications, workplace technology and HR worked around the clock to transition all staff to remote work. "When you're dealing with something as complex as mobilizing 10,000 people in different business units, in different locations, with different leaders, it's not as simple as issuing one work-from-home announcement," Hillyer says. "Delivering the right information to teams was critical, and Slack enabled us to do that in a very open and transparent environment."
TD Ameritrade spun up new Slack channels to provide critical updates and support employees during the pandemic. Channels included:
#safety-health: Before the pandemic TD Ameritrade's health and safety team shared relevant health and safety information in this channel. During the pandemic it has become a powerful resource for critical companywide updates, including office closures.
#wfh-tips: This cross-functional channel provides employees with advice and resources to ease the transition to remote work.
#tales-from-wfh: After an employee was unexpectedly unmuted while wrangling her kids during a meeting, her team created this channel as an act of solidarity. Employees use it to share their own work-from-home mishaps and anecdotes.
Beyond communication, security was top of mind for TD Ameritrade's leaders during the remote work transition. Fortunately, Valente's team had worked hand in hand with Slack's sales and engineering teams to ensure that the platform met TD Ameritrade's stringent security requirements.
"Even the folks we thought would never be outside of the TD Ameritrade walls are now working from home, and they all have secure access to Slack," Valente says. Slack's mobile app has proven particularly valuable when issues arise with a VPN connection or a desktop setup. "With the mobile app, employees can report a problem immediately," he says. "It's their lifeline back to support."
Slack has also helped TD Ameritrade bolster morale, even while employees are physically isolated. "We're leveraging Slack to engage our people and maintain the culture that makes TD Ameritrade such a special place," Hillyer says.
For his part, Sankaran uses his biweekly Slack AMAs (ask me anything) to help normalize the situation. In a play off bring-your-kids-to-work day, he invited employees' children to ask the questions for one AMA and later shared a video of himself doing a dance workout with his daughters. "With Slack, you can have these unstructured, free-form interactions," Sankaran says. "It just feels like the right engagement model versus a more formal Q&A."
By facilitating the flow of information throughout the company, Slack has redefined the way work happens at TD Ameritrade. Teams now rely on Slack as a cornerstone of continuity that allows them to remain nimble, connected and efficient. "If you look at all things holistically," Sankaran says, "Slack has really enabled rich, secure and mobile-first collaboration across the enterprise."